User Self-Service Portal
To access the Konnect™ User Portal, navigate to the web address of your Konnect™ access server in your web browser. You can also click on the "User Portal" link if you received an account activation email.
To access the User Portal, you must log in with your Konnect™ server username (email address) and password. If your Konnect™ server is integrated with your organization's central user directory, you can log in using your Single-Sign On (SSO) password.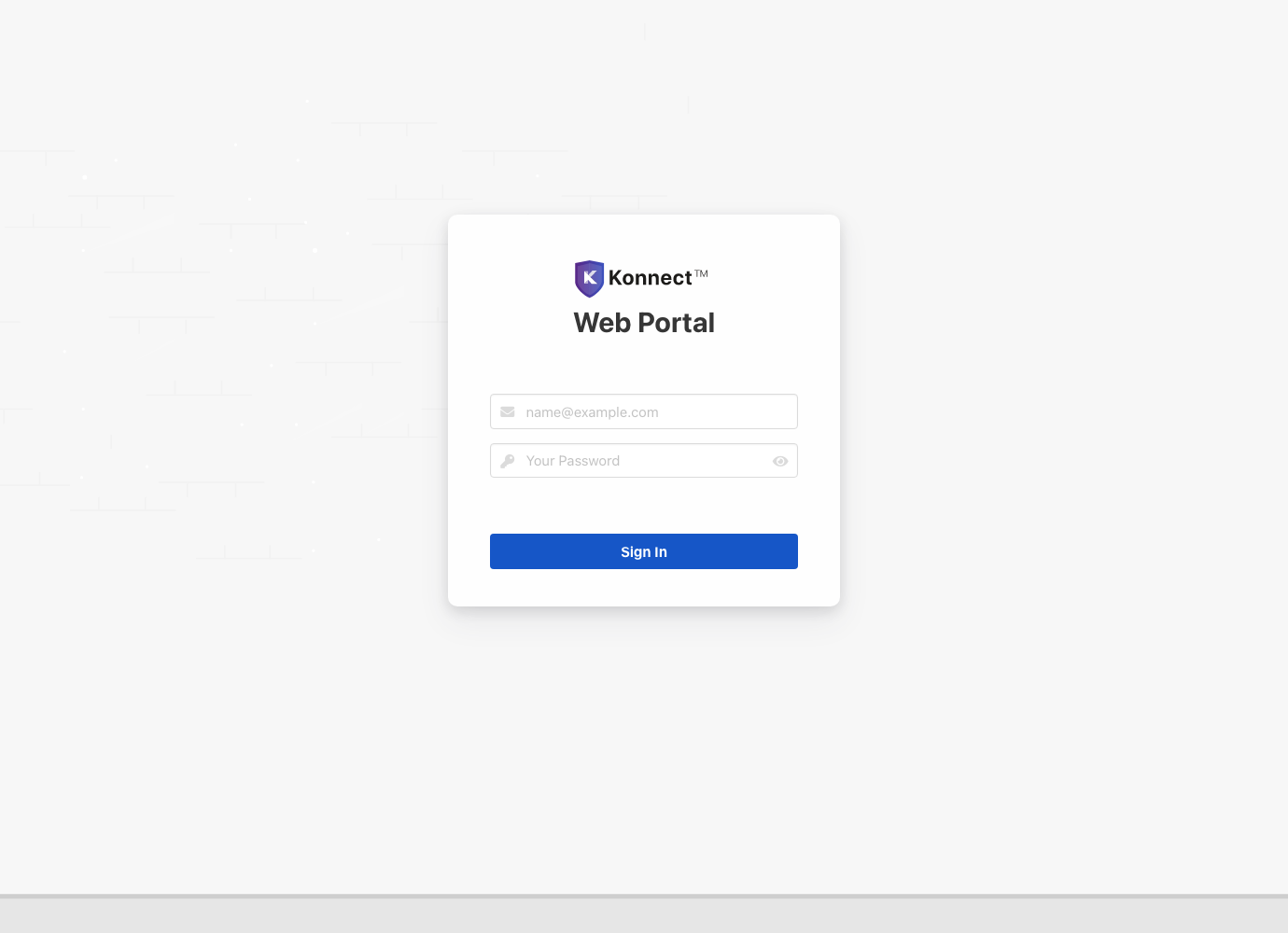 After successful login, your personal dashboard is shown. From the dashboard, you can access the list of devices that your administrator has provisioned for you to access the VPN network, see and change your profile, and get helpful support information.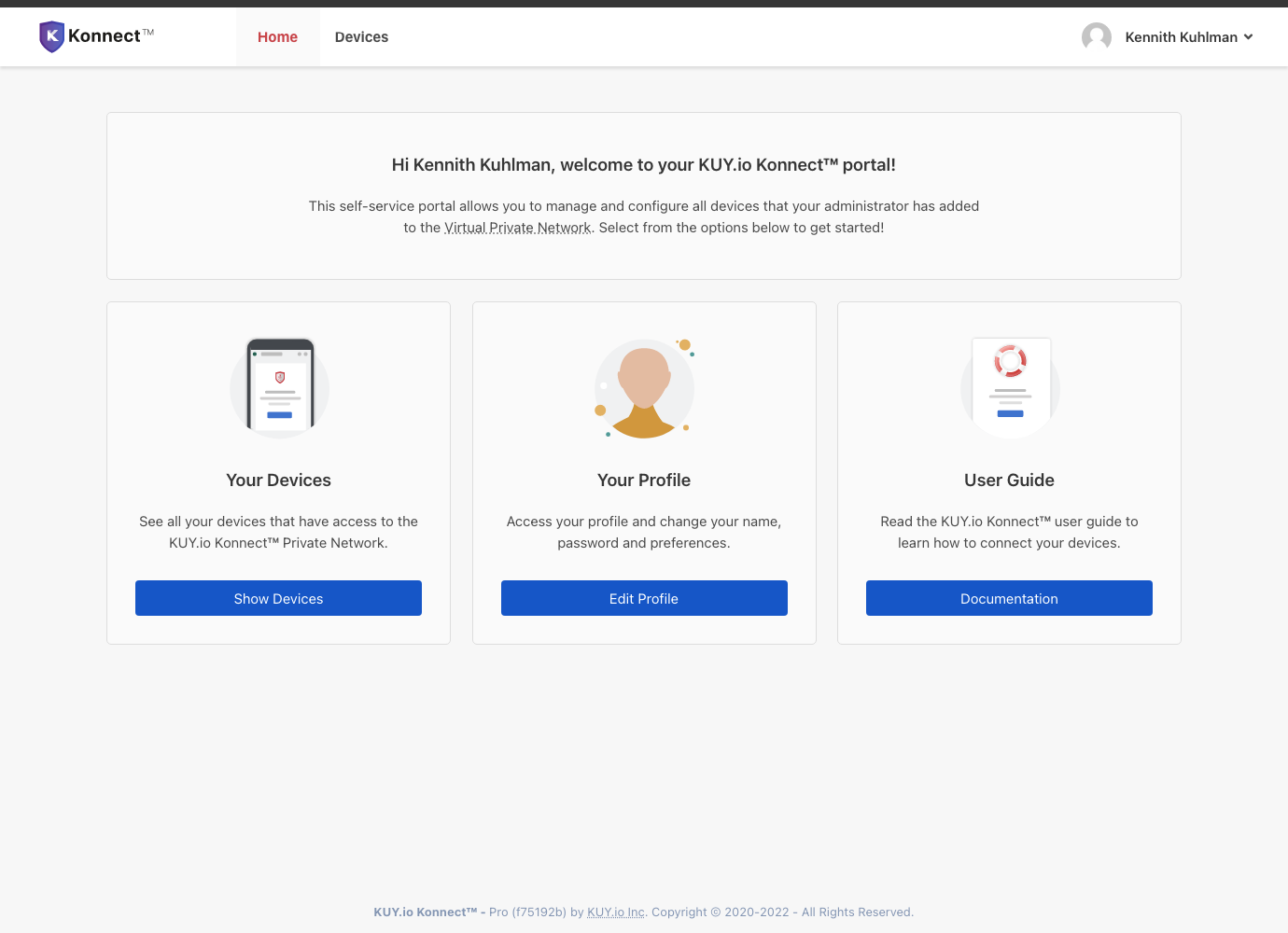 In the next section, we will show you how to manage your VPN devices.

Continue to: Your VPN Devices