Server Settings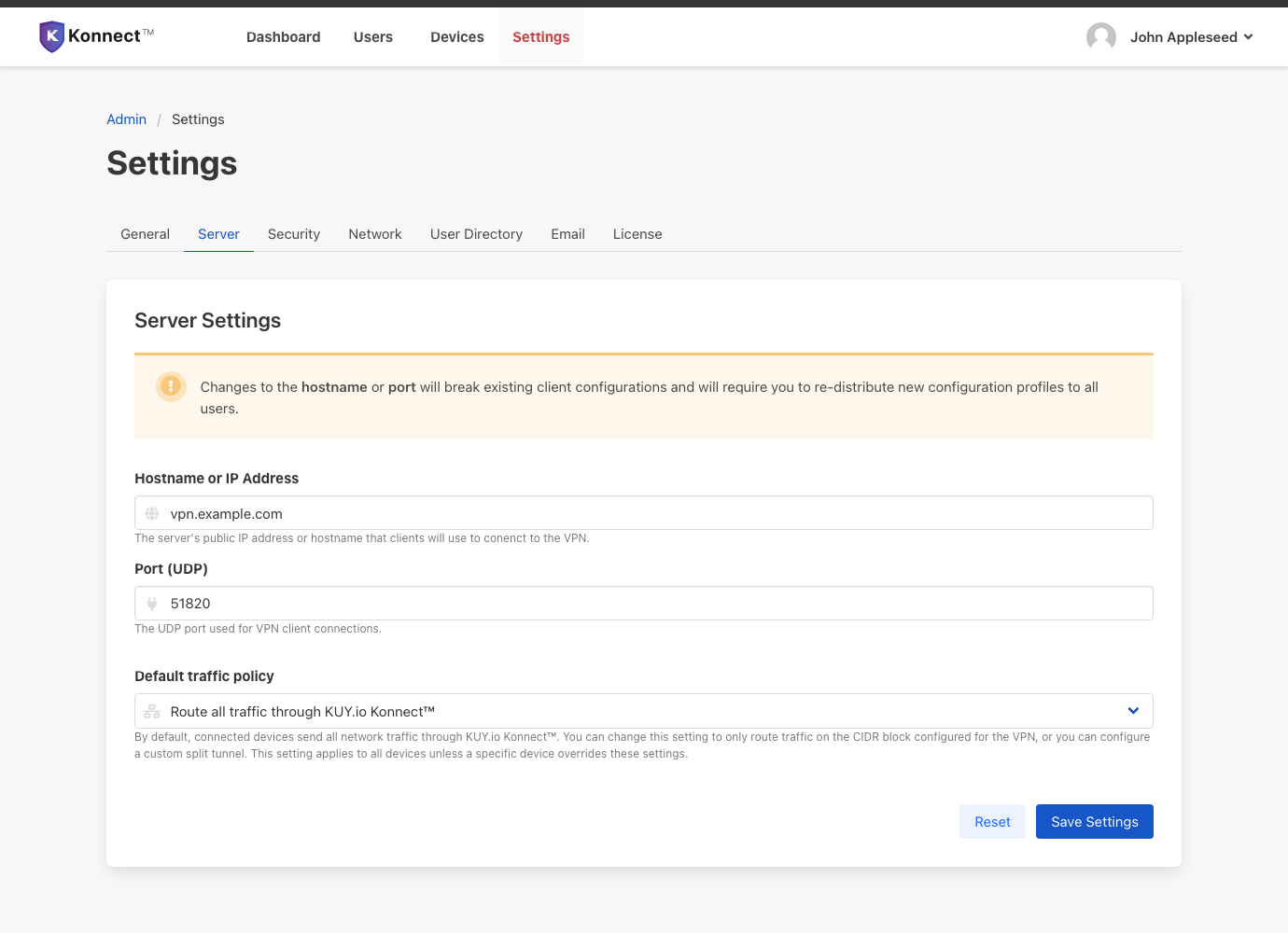 Use the Server Settings page to change your Konnect™ access server hostname or VPN service port. Changing these may be necessary if you modified your DNS records and gave your VPN server deployment a new full-qualified hostname.

To accept your modifications to the hostname or port, click on Save Settings. To return these settings to their original value, click on Reset.
Important: Changing the server hostname or port will break VPN connectivity for all devices. All users must download and configure their client connection profiles again to restore VPN connectivity.
Continue to: Security Settings